ORT Helical 3 Turn 5.8GHz DJI Goggles 2 Antenna 2 Pack - LHCP - Black
Original price
$58.99
-
Original price
$58.99
Coming Soon
In Stock
Pre Order
The ORT Helical 3 Turn 5.8GHz DJI Goggles 2 Antenna 2 Pack provides superior axial ratio performance compared to lower quality circular patch antennas. Its lightweight design makes it perfect for an FPV Goggles setup, and suitable for even the toughest RF environments, like those with buildings and trees that can block signals. Get industry-leading signal strength and penetration with ORT.
Two sets of antennas with MCX male connectors for PNP on your DJI Goggles 2 to replace the default linear antenna. Pull out your default DJI Goggles 2 linear antennas' and plug in this fine tuned LHCP Helical 3 turn for a range boost & better penetration to run with your O3 compatible quads.

Old Radio Transmission, is passionate about antenna's that's the reason why their antenna's work flawlessly. They have tested the Helical 3 Turn whilst flying a whoop, the transition from indoor to outdoor flying was not an issue with these antennas!

Check out all our FPV Receivers & Antennas and all our ORT antennas!
Features
Made in mind for the DJI Googles 2!
Hand Tuned, providing wide beam width with 180 degree coverage and greater penetration through trees and dense material.
High quality Enameled Supreme Wire (anti rust).
Original Low loss RG402 cable.
High quality acrylic, providing premium look.
Effective range, 6~10km and beyond on 600mW Vtx (depends on flying area noise level, receiver sensitivity and FPV setup)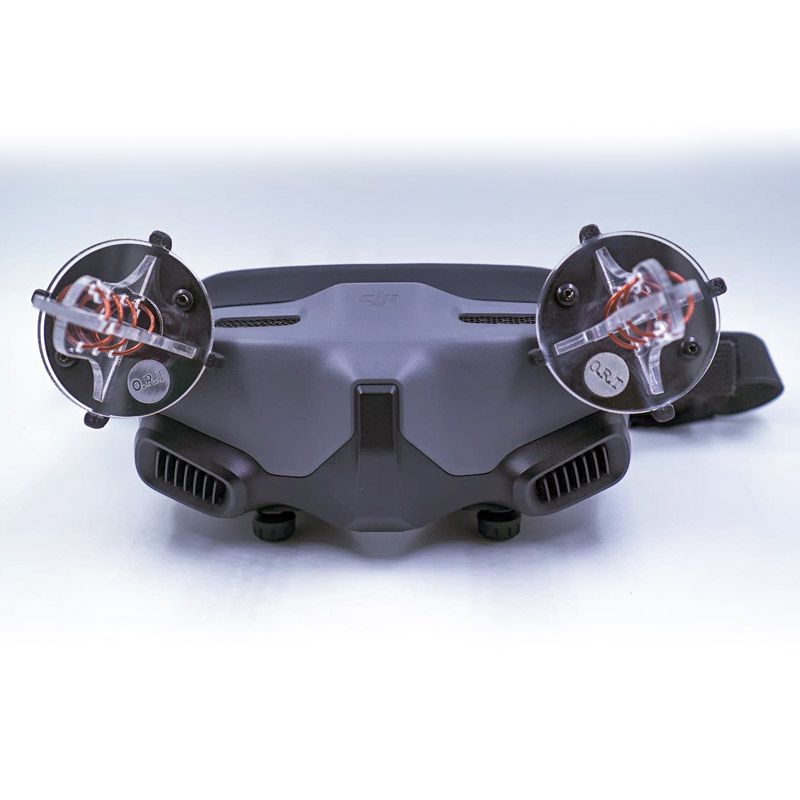 Specifications 
Freq Channel: 5300 ~ 6500 MHz

Gain (dBi): 7 dBic

SWR/S11: < 1:1.3

Beam width: 150deg

Polarization: Circularly Polarized – LHCP

Gain Pattern: Directional (needs to be pointed in the general flying area)

Connector: MCX Male

 (for use with DJI Goggles 2)

Weight: 26.7g ea.
Includes
1x ORT Helical 3 Turn 5.8GHz DJI Goggles 2 Antenna 2 Pack - LHCP - Black