Ummagawd Botgrinder Grinderino 3.5" Micro Frame Kit
Original price
$44.95
-
Original price
$44.95
Coming Soon
In Stock
Pre Order
Once again, Botgrinder and the Ummagawd team make another absolute banger of a frame. - Imagine a Demibot-level frame but in a smaller package! 

 This frame will fit a single board whoop-style AIO or a 20 x 20 stack. The rear of the frame provides plenty of space to fit a VTX of your choice, and just the same, the front will accommodate any camera. 

And, despite its size, it's still under 250g all-up weight!
Be sure to check out all our 3.5" frames, as well as the rest of our Ummagawd selection!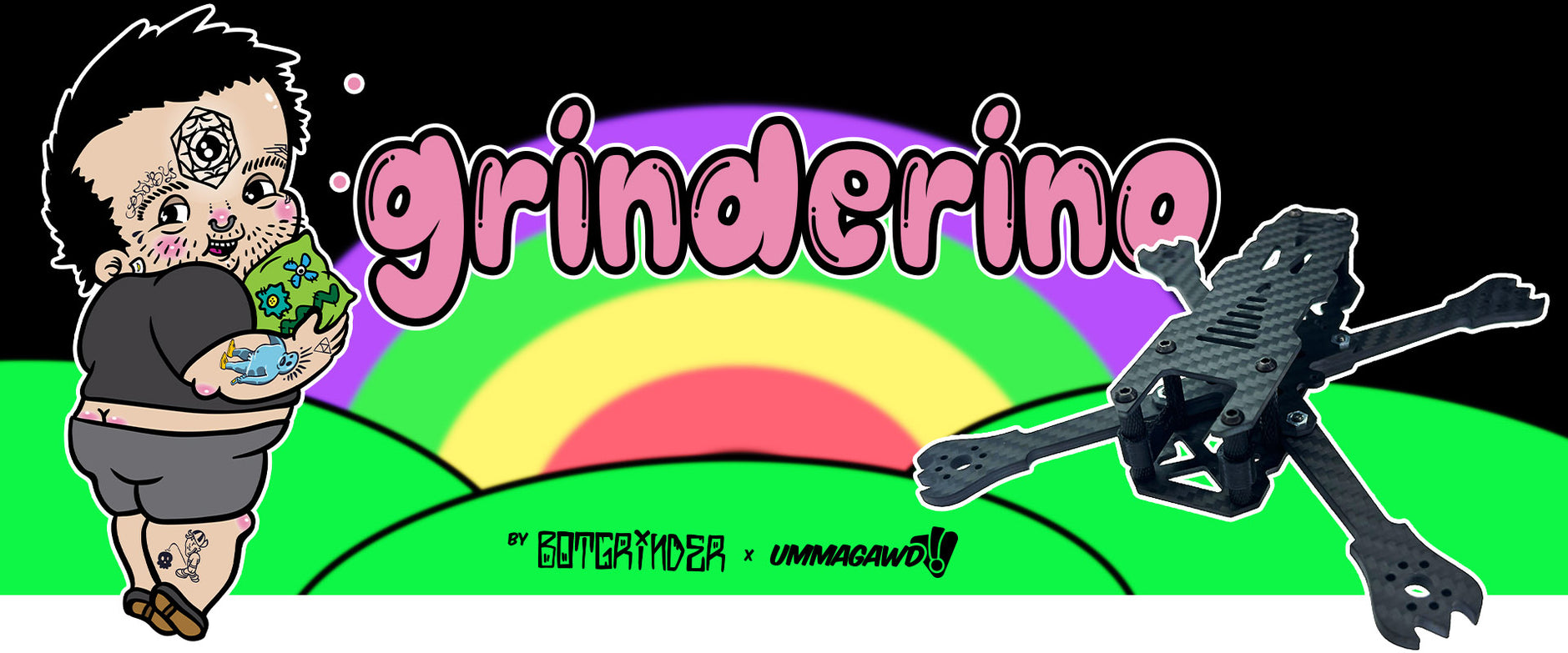 Specifications
Arms: 4mm
Top Plate: 2mm
Bottom Plate: 2mm
Mid Plate: 2mm
Standoffs: 6mm OD 7075 Aluminum
FC Mounting: 20x20 and 25.5x25.5 (whoop style)
VTX Mounting: 20x20 and 25.5x25.5 (whoop style)
Frame Weight: 65g
Motor Mounting Pattern: 12mm x 12mm
Includes
1x Ummagawd Botgrinder Grinderino 3.5" Freestyle Micro Frame Kit
1x Top Plate
4x Arms
1x

 

Bottom Plate
1x Mid Plate (with press nuts)
1x Hardware Kit
1x Ummagrip Battery Pad
2x Battery Straps
1x Set of TPU FPV Camera Mounts