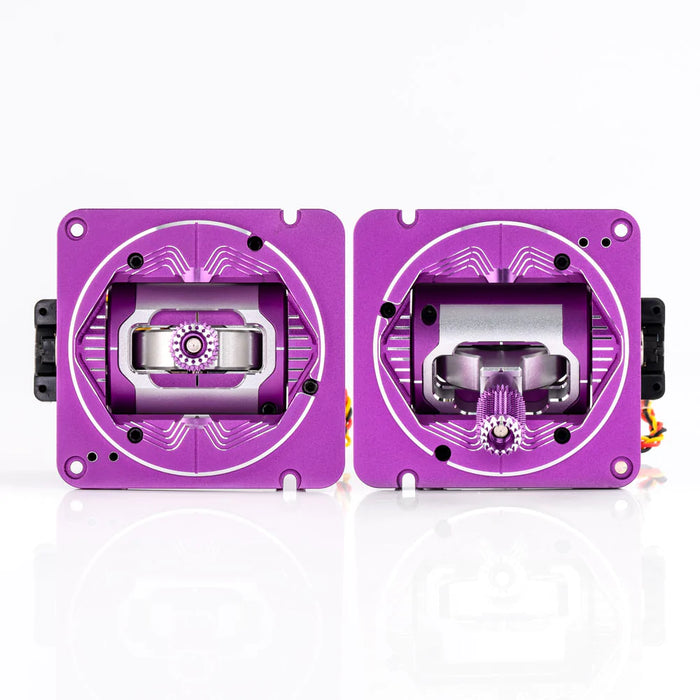 RadioMaster TX16S CNC AG01 Hall Gimbal Set - Choose Color
Original price
$139.99
-
Original price
$139.99
In Stock
Pre Order
Coming Soon
We previously only offered the standard version of black AG01 gimbals. Now it's time to show your true colors with the AG01 color gimbals! Built to the same cutting-edge precision as the black AG01s, the color AG01s will look fly while you're on the fly!
Check out our RadioMaster collection and all our RC transmitters!

Features
Sicky360 gimbal stick ends - 360° Non-slip geometry with dual-ring design increases comfort and contact.

Made with CNC-processed aviation-grade aluminum.

Non-contact hall sensors, for accurate control inputs and precise centering.

Quad precision bearings, for unparalleled stick-feel.

Improved package, to better protect the AG01 Gimbals.
Specifications
Adjustable travel range: 38°- 54°

Temperature range: -20°c-85°c
Linearity: Real-time (No delay)
Working voltage: DC 3.3V
Adjustable tension: Yes
Adjustable mode: Yes
Product model: AG01
Size: 60*53*56mm
Quad bearing: Yes
Sensing type: Hall
Weight: 82g
Includes
RadioMaster TX16S CNC AG01 Hall Gimbal Set - Choose Color