Foxeer Predator Micro V3 16:9/4:3 PAL/NTSC switchable 1000TVL Super WDR OSD 1.8mm Lens - Red, Black, Blue, and Purple
The micro cam that shocked us all has improved once again! On top of the Super WDR, 1000 TVL, 5-40V input, and a 1.8mm M8 lens, the V3 includes an upgraded harness that separates video/OSD and switchable between 16:9/4:3 and PAL/NTSC! All without compromising on weight.
Check out the Predator Standard/Mini or our whole line of FPV Cameras to meet every need!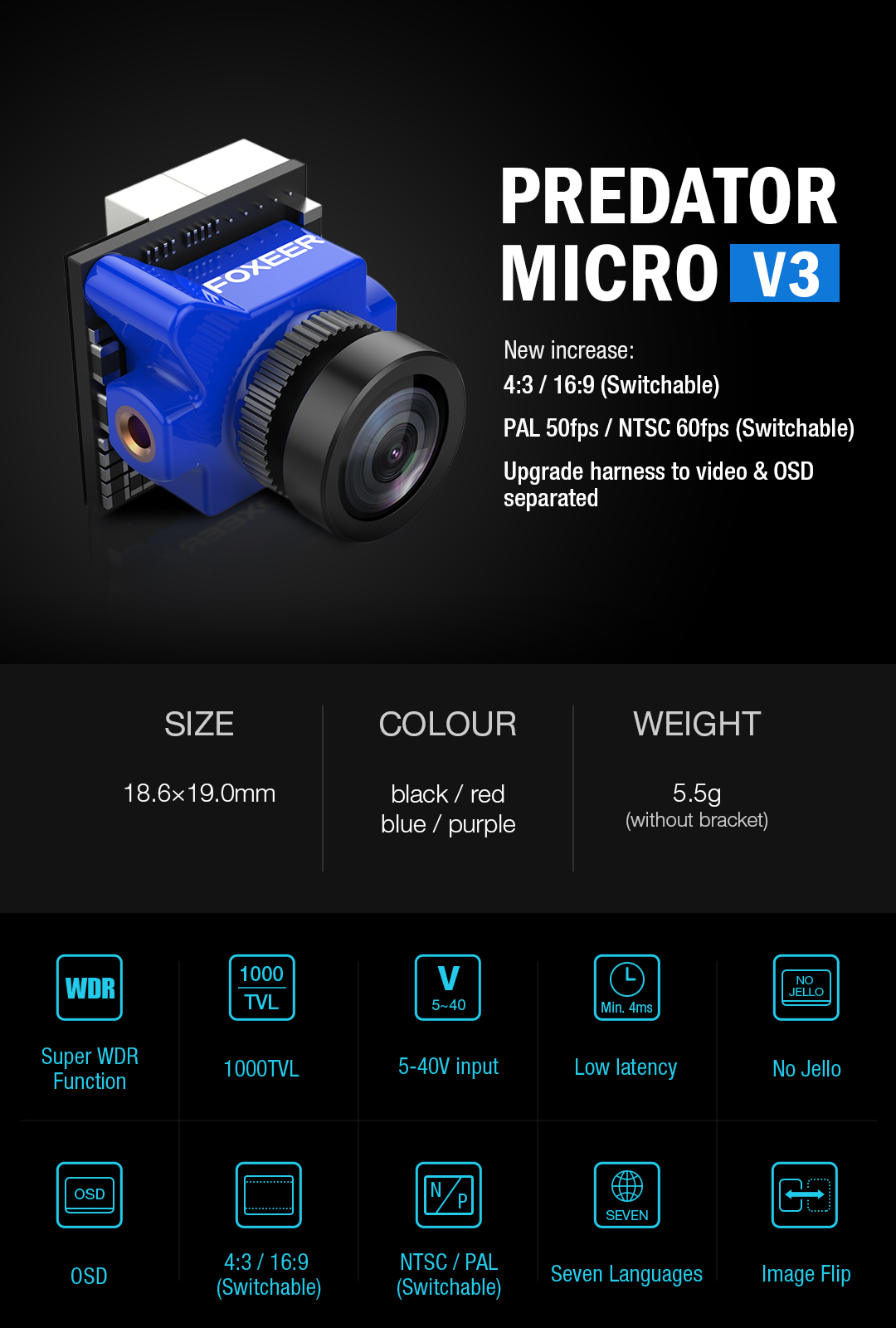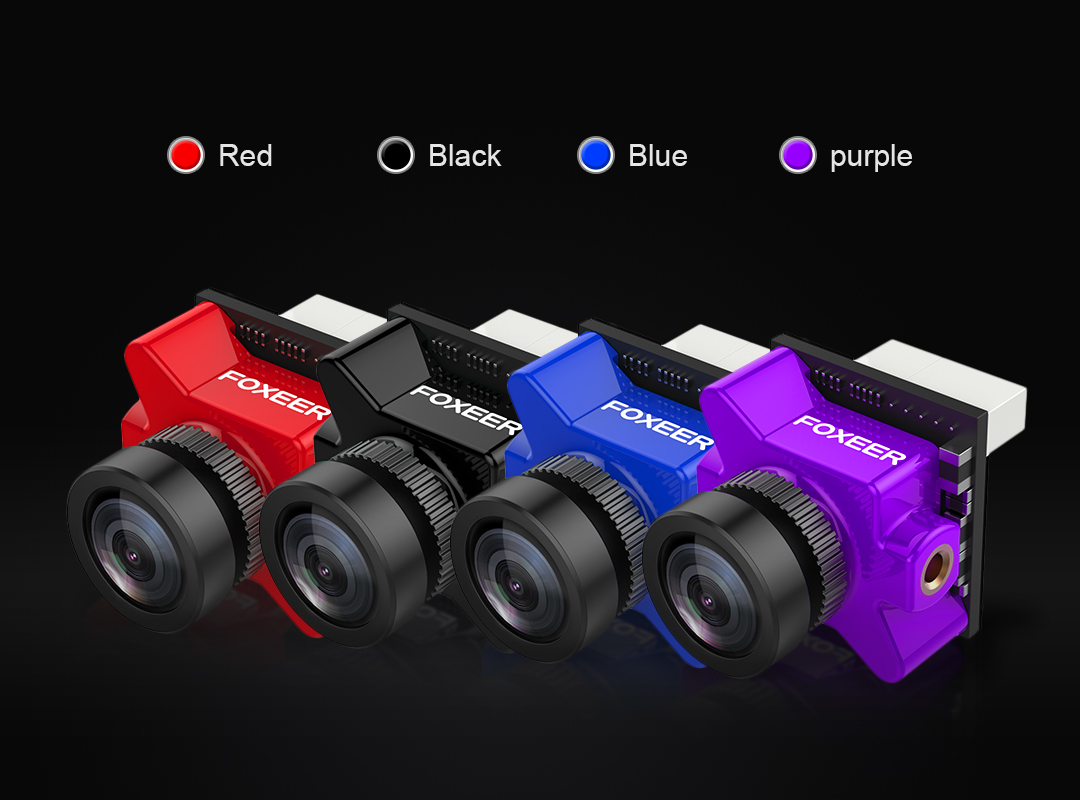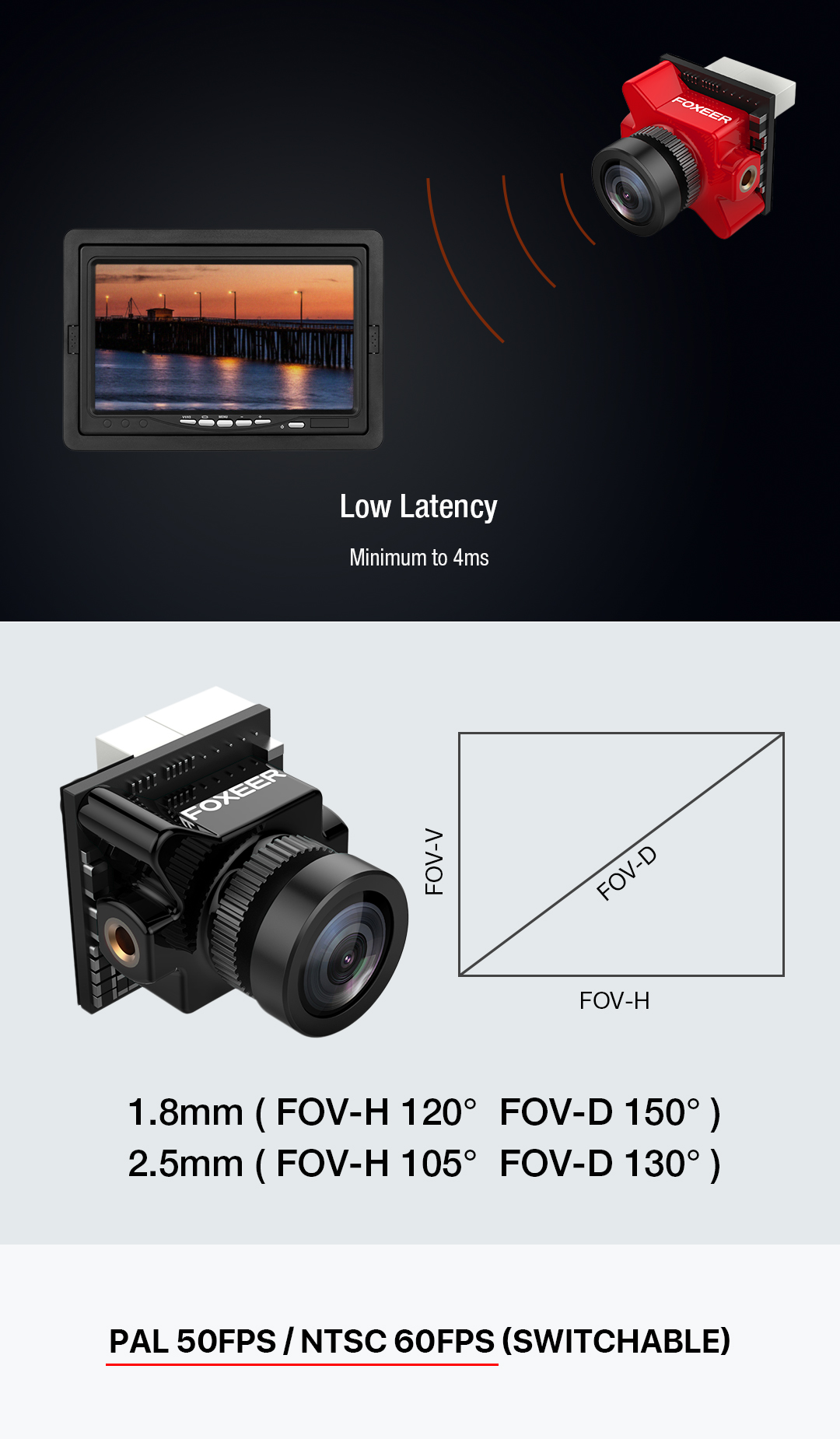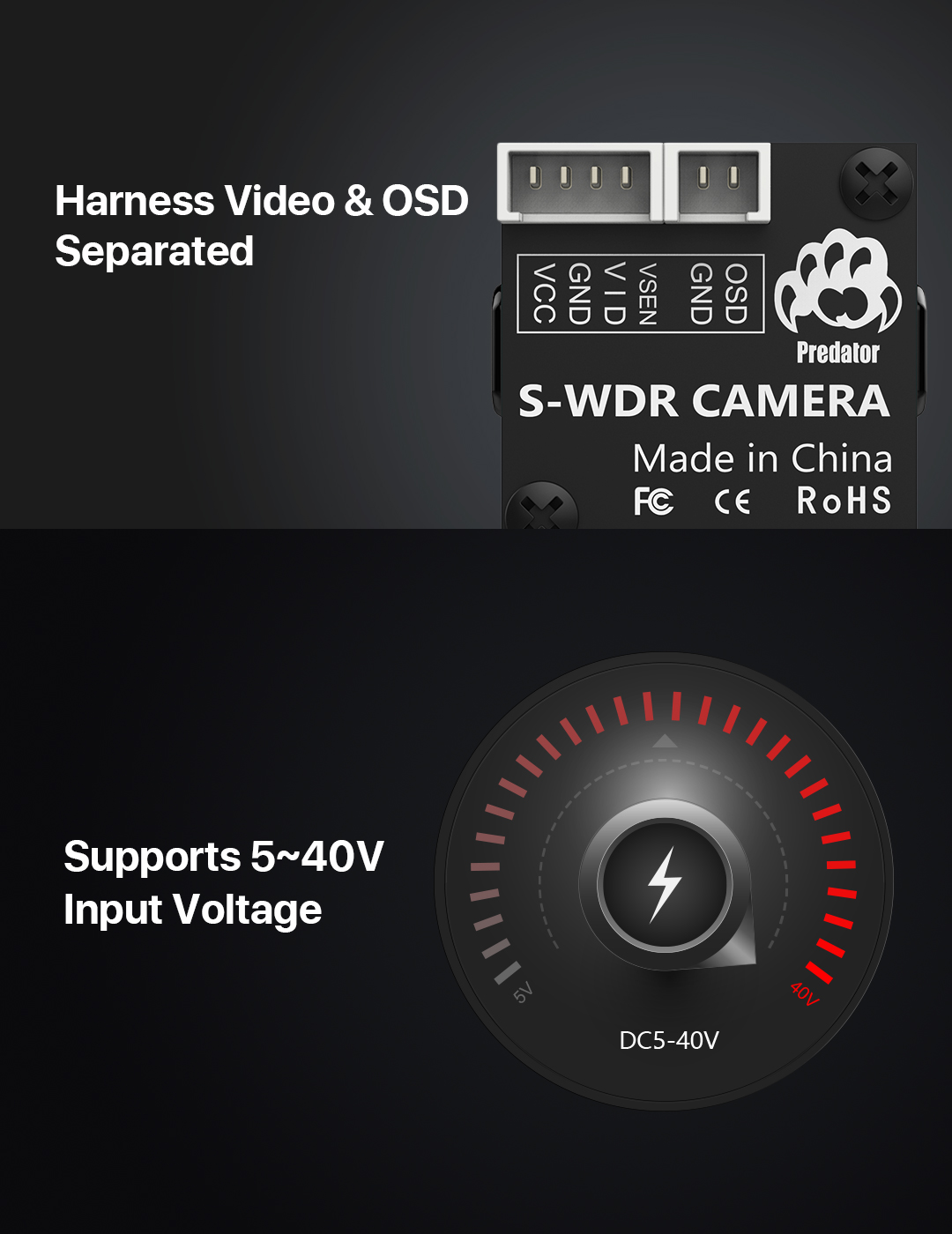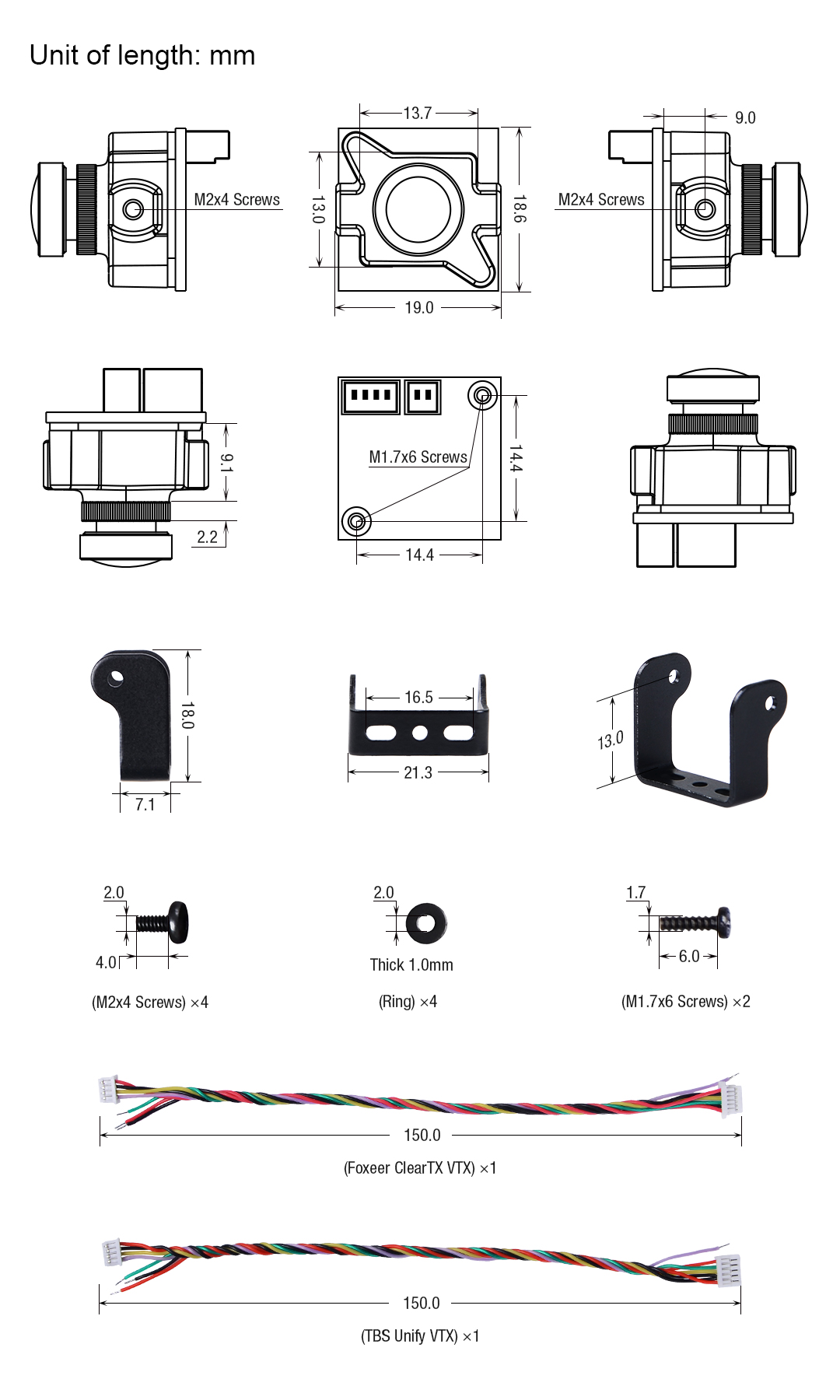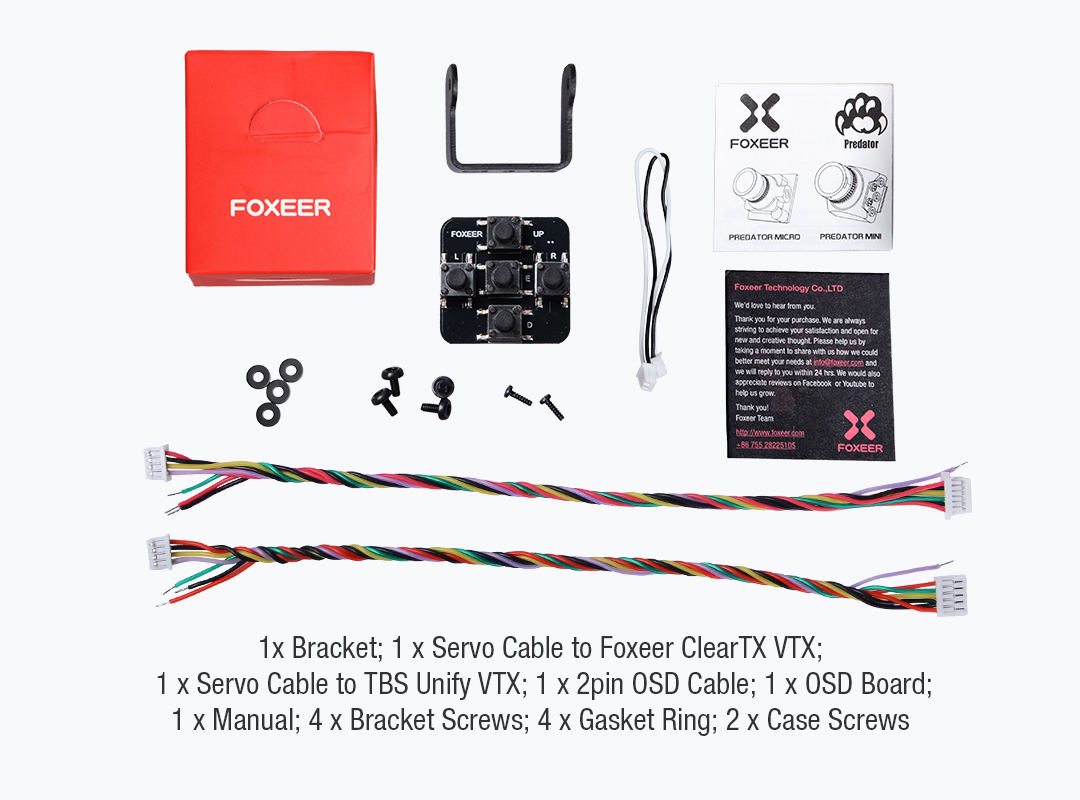 ---