Gaoneng GNB 11.4V 3S 850mAh 60C LiHV Micro Battery (Long Type) - XT30
Original price
$12.49
-
Original price
$12.49
In Stock
Pre Order
Coming Soon
All batteries must be shipped by a ground shipping method.
The Gaoneng GNB 11.4V 3S 850 mAh 60C LiHV Battery is the perfect solution for your 3S quads. Boasting a capacity of 850 mAh and a discharge rate of 60C, it provides reliable, efficient power with a long flight time.  Including an XT30 connector ensures a secure connection, delivering reliable and consistent power.
Check out our other 3S batteries and our selection of Gaoneng Products!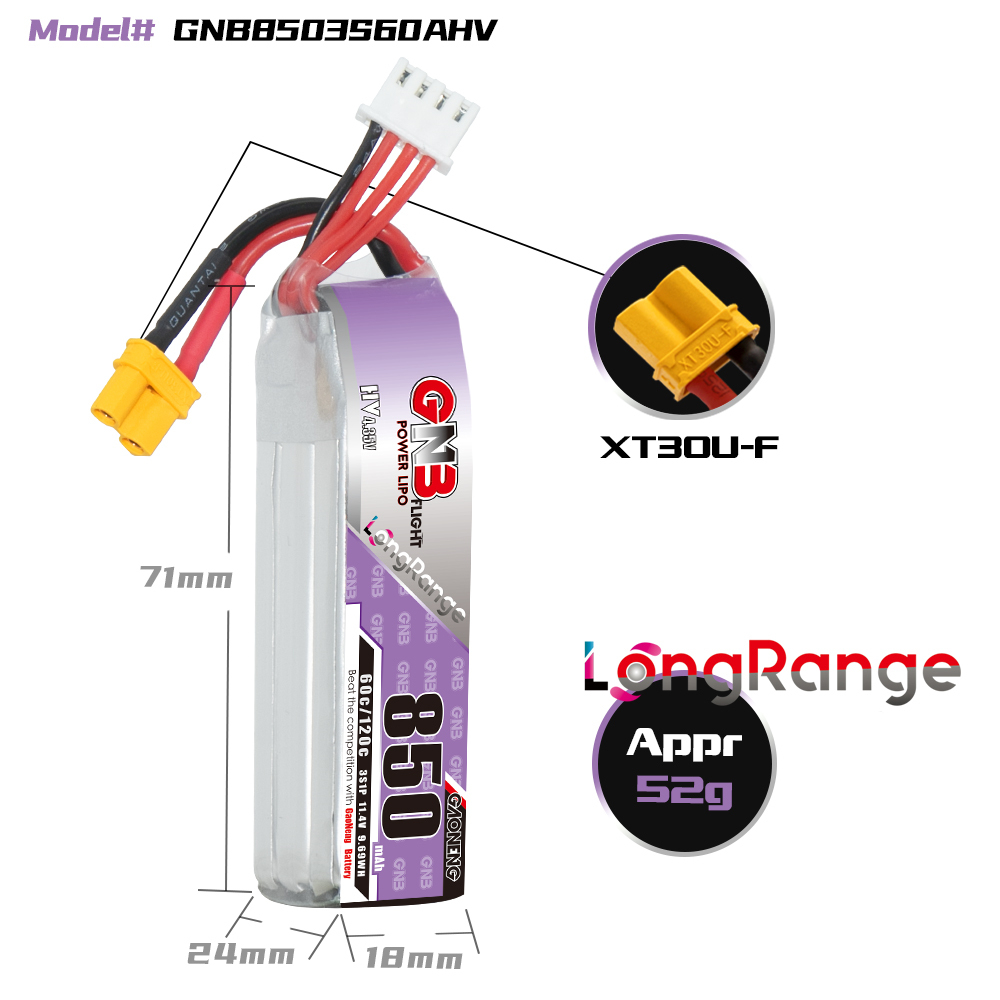 Specifications
Model No.: GNB8503S60AHV

Capacity: 850mAh

Voltage: 11.4V (LiHV)

Cells Configuration: 3S1P

Pack Dimension: 24x18x71mm (HxWxL)

Net Weight: 52g (+/-2g)

Discharge Rate: 60C

Charge Rate: 1C to 5C

Discharge Connector: XT30
Includes
1x Gaoneng GNB 11.4V 3S 850mAh 60C LiHV Micro Battery (Long Type) - XT30